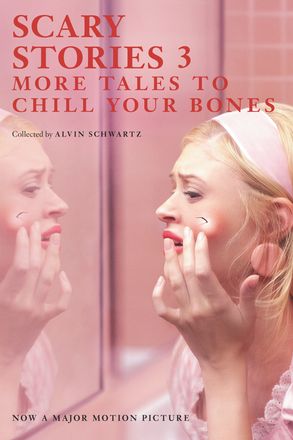 Scary Stories 3 Movie Tie-in Edition
Featuring spooky stories and frightening artwork, Scary Stories 3 features scary tales that will chill you to your bones. Now a feature film!
About the Book
The iconic anthology series of horror tales that's now a feature film! This paperback edition features cover artwork from the Scary Stories to Tell in the Dark motion picture.
Stephen Gammell's artwork from the original Scary Stories 3 appears in all its spooky glory in the book's interior. Read if you dare!
Scary Stories 3 is a timeless collection of chillingly scary tales and legends, in which folklorist Alvin Schwartz offers up some of the most alarming tales of horror, dark revenge, and supernatural events of all time.
And don't miss Scary Stories to Tell in the Dark and More Scary Stories to Tell in the Dark!