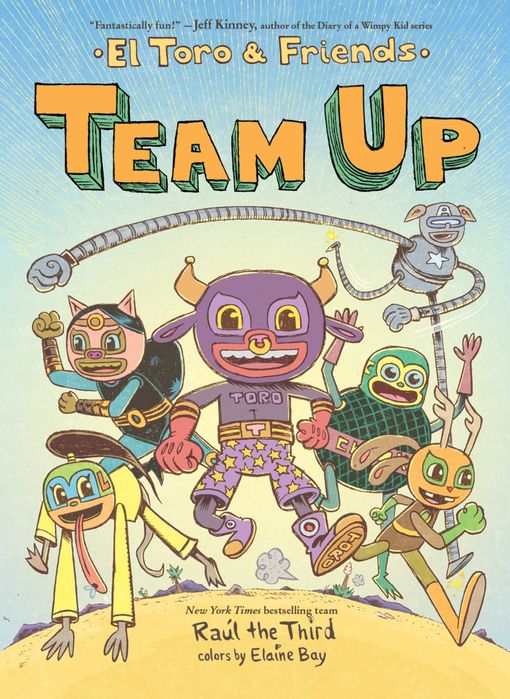 Team Up
Raúl the Third
Team Up
Raúl the Third
From New York Times bestselling, three-time Pura Belpré Award–winning author-illustrator Raúl the Third, Team Up reveals how El Toro and his fellow wrestlers become master luchadores in an action-packed, graphic-novel-style El Toro & Friends paper-over-board reader from the Eisner-nominated World of ¡Vamos!

El Toro and friends make a great team! But that wasn't always the case.

A long time ago, they went to Ricky Ratón's School of Lucha, learning everything from strength training to patience. When it comes time for one final test, El Toro and friends have to decide whether working alone is the best way to go or if teaming up might make things easier... and more fun!

Pairing Spanish phrases with plenty of humor, this early reader graphic novel is essential for those who want an action-packed story and lots of laughs.