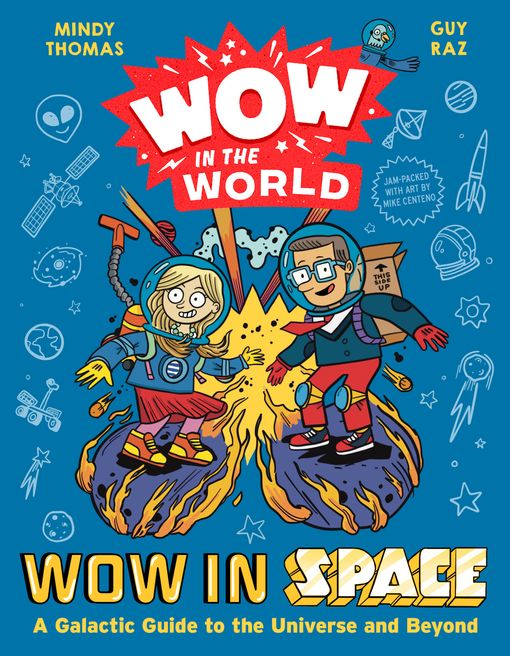 Wow in the World: Wow in Space
Wow in the World: Wow in Space
Calling all space cadets!

Are you ready to explore the solar system, see the stars, and experience life in a world beyond ours?! Blast off with bestselling authors Mindy Thomas and Guy Raz, hosts of the mega-popular podcast Wow in the World, as they take you on an intergalactic tour of outer space.

Zip through astronaut training school! Slip into a black hole! Apply for a job as a NASA astronaut! Learn what it takes to be a STAR! Get the recipe to build your own galaxy! Meet the animals who made it to space!

And that's just the beginning! Jam-packed with eye-popping illustrations, jaw-dropping facts, jokes, quizzes, comics, and everything else that makes up our universe, this is your one-stop shop for all things space. The who, what, when, where, why, how, and WOW—all in one place!